Billing & Payment
Convenient payment options that fit your busy schedule.
With U.S. Postal Service changes causing longer delivery times for first class mail and cuts to post office hours, have peace of mind that your premium payment is on time by using our convenient pay online or phone options. Your payment is posted as paid on the same day you submit payment. Or, sign up for automatic payment from your checking account. All options are safe, secure and convenient.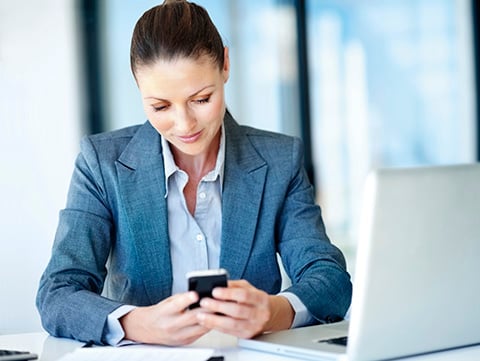 Pay by Automatic Withdrawal
Save $$$ and pick your own due date.
When you sign up to have your payment automatically withdrawn from your bank account through our Recurring Payments Plan (RPP), our monthly RPP customers can pick their own due date and sign up for email reminders. Recurring Payments Plan is not applicable to Workers' Compensation policies on the PayGo plan.
It's easy. View our how-to video, then register or sign in to your account and complete the online form.
Pay Online
Whether you are using a desktop, laptop, tablet or smartphone, you can easily pay online with our mobile-ready website. Or better yet, download our mobile app for iPhone and Android for added convenience.
Pay by Phone
Call our toll-free number 800-766-2245, Monday-Friday, 8 a.m. until 5:30 p.m. ET. to speak to a representative or use our voice or touchpad automated payment system (Options 4, then 1) 24/7.
Pay by Mail
Please send your payment with the remittance stub to:
Penn National Insurance
P.O. Box 13746
Philadelphia, PA 19101-3746
If you do not have your remittance stub or your account is in pending cancellation status, please send your payment to:
Direct Bill Services
Penn National Insurance
P.O. Box 2257
Harrisburg, PA 17105-2257
To keep your personal data safe, Penn National Insurance does not call or email active policyholders to request personal account information or payment. Penn National Insurance's Customer Contact Center representatives do not initiate outbound telemarketing calls. If you receive a call or email requesting account information or payment, feel secure by refusing to respond, and please immediately report the situation to local law enforcement as well as our Customer Contact Center at 800-766-2245. For more information on how we keep your personal data safe, refer to our Privacy Policy.