Sample Modified-Duty Policy
Use this sample policy as a guide to creating one for your business.
This sample policy statement can be copied, pasted into a document and adjusted, as necessary, to fit into in your company's policy manual: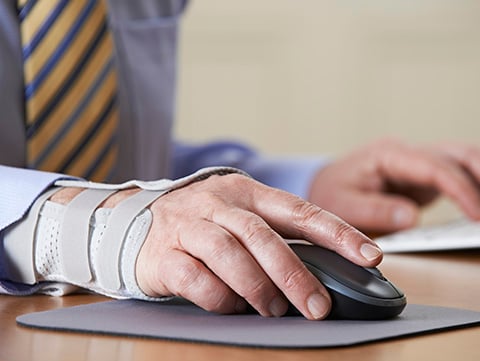 Our workers' compensation benefit has several goals:
To provide employees with access to quality medical care for work-related injuries.

To facilitate prompt payment of benefits during the time employees are unable to work.

To speed recovery through the use of modified duty and return injured employees to full duty as soon as possible.

To help us achieve these goals, we have developed a temporary modified duty program, where injured employees are placed in temporary jobs that meet the physical limitations established by a physician.
If you are injured on the job, immediately report the injury to your supervisor.
If necessary, your supervisor will assist you in accessing a local medical provider.
Based on the injury, the medical provider may restrict your activities (e.g., limits on how much you can lift, how long you can sit or stand, use of your hands, etc.)
We will make every effort to find temporary work within the restrictions specified by your medical provider. Your temporary assignment may be completely unrelated to your regular job.
As you recover, the medical provider periodically will evaluate your progress and may modify these restrictions. As this occurs, we will change your modified duty assignment to help move you closer to your regular job duties.