Become An Agency Partner
We are committed to delivering our products through the local, independent agent.
In an industry in which many national carriers want to go around the independent insurance agent and sell directly, we believe that the independent agent provides the absolute best means of distributing insurance products and services.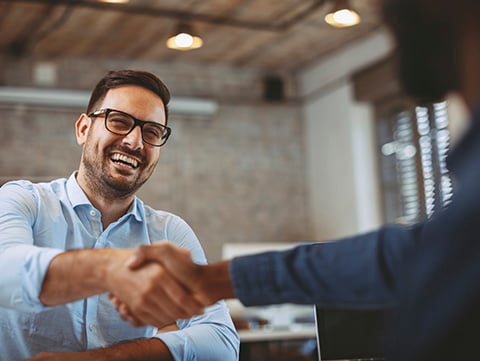 Penn National Insurance policyholders look to their independent agents as their trusted insurance advisors, providing value-added advice and personalized guidance on their insurance needs. Our policyholders have worked hard, and have invested their time and financial resources in building businesses or buying homes, and they want to protect those investments and assets. They realize that insurance is complicated, and while they may do research online, they know that there is no substitute for the experience, knowledge and personalized advice that Penn National Insurance agents deliver.
Agile
As the market changes and adopts new coverages and technology, we can quickly provide the successful changes to give you every advantage as an independent agent to succeed.
We're always soliciting our agents' opinions and feedback so that we can provide them with the tools, products and services they need.
Invested in Local Communities
Like you, we give back to local communities by the giving of time and donations to local food banks, local United Ways, at-risk youth organizations, and support of employee participation in their favorite charity. Our commercial lines group safety program has returned a yearly average of about $4 million over the past five years to local business communities. We love partnering with our agents to support local youth sports teams and community organizations.
Our Agency Partner
The ideal Penn National Insurance agent is our partner—one that consistently executes effective marketing, operational, automation and perpetuation plans, resulting in year-after-year profit, growth and efficiency.
We're looking to appoint agencies in both commercial and personal lines, with a mix of 30 to 40 percent personal lines and 60 to 70 percent commercial lines. Your agency should be in business for at least five years, and produce at least $500,000 combined premium within four calendar years. All potential appointments are subject to financial review. Commercial Lines only appointments may be considered on a select basis.
Complete and submit our Request More Information form and we'll be in touch.