Frequently Asked Questions
Here are some of the questions that our agents frequently encounter, along with their responses.
Clicking on a question reveals the answer that offers you general information. You should consult with your independent agent for specific advice that matches your personal situation.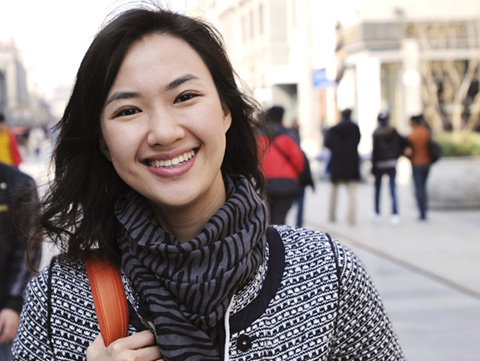 A number of factors and characteristics come into play when Penn National Insurance calculates your auto insurance premium. Many of the factors are changes you may make:
Increasing coverages such as Bodily Injury and Property Damage Liability, Medical Payment and Personal Injury Protection options

Lowering your deductibles for Collision and Other-Than-Collision coverages

Changing the use of your vehicle, including the number of miles driven annually or to work

Adding a new driver, particularly one who is young or a driver with limited driving experience

Moving to an area where insurance rates are higher

Purchasing a new vehicle and adding it to the policy

Accidents or moving violations
Additionally, insurance companies may increase rates due to the rising costs of claims (medical bills, vehicle repairs, lawsuits, etc.). A company's rate change can only be applied at the policy's next renewal date (not mid-term), and the rate change requires approval from the state insurance department.
Your own auto insurance policy provides coverage for you while driving a rental car. However, if you have not purchased Collision or Comprehensive on your own policy, then you will not have coverage for damage to a rental car. In that case, it is a wise investment to purchase the insurance from the rental company
If you carry Collision coverage on your Penn National Insurance auto policy, this coverage extends to any car you rent in the United States or Canada (no coverage outside the U.S. and Canada). Even so, you may choose to buy the rental company's coverage if the cost of the physical damage coverage from the rental agency is very inexpensive. This may make very good sense if the rental company's coverage offers you zero-deductible coverage—meaning you won't pay a dime for repairs if you crash the vehicle. In addition, some rental companies may charge your credit card following an accident if you haven't purchased coverage from them, which could freeze your available credit card limit. This especially could be a hassle while traveling, when you need access to that same credit card. In many cases, however, it might not make sense for you to buy the coverage. To decide, talk to your independent agent.
You may think your credit card company offers insurance when you use their card to rent a car. This may be true to some extent, but take a few minutes to read the fine print. There are often numerous restrictions limiting the coverage offered. The coverage may not be available to all cardholders or the coverage may only reimburse you for your deductible.
The best course of action is to read the fine print of any proposed insurance contract and make a quick call to your Penn National Insurance agent to get any clarifications you may need.
Since your daughter is already listed as a driver on your policy and is still technically a member of your household, she can remain on your policy. However, you do need to let your agent know that the car is being kept at a different location. This could alter your premium, either up or down, depending on the location.
If you decide not to let your daughter take the car to school with her, your premium could decrease. This is because the car will not be driven as frequently by a younger driver. Younger drivers are classified as high risk, and that risk is reflected in your premium.
As you should do before making any insurance coverage decisions, talk things over with your independent agent.
The best thing you can do when leasing a car is to read the fine print. Most leases will require that you buy more Liability insurance than your state's minimum requirements, and that you carry both Comprehensive and Collision coverage for the vehicle. Some lease agreements will limit the level of deductible you can carry.
You may already be carrying acceptable limits. On the other hand, if you have to increase coverage from current limits, be prepared for an increase in premium.
One important consideration is whether or not your lease agreement offers gap coverage. This is special coverage that will pay the remainder of what you owe on the lease if you are in an accident and total the car. If gap insurance is not included in your lease agreement, talk to your Penn National Insurance agent about your best options. You should consult with your independent agent about all aspects of insuring a leased vehicle.
If you have an accident in a leased vehicle, be careful when you get the car repaired. Because you need to return the vehicle in the same condition you received it, be sure that the repair shop uses original equipment manufacturer (OEM) parts, that the paint matches and the tires are the same.
Yes. Before the dealer hands over the keys, you'll be required to show proof of insurance. If this is the first car you have ever owned and you have not been carrying auto insurance of your own, you'll need to buy an auto insurance policy. If you have an existing auto policy, your new car will be covered under the policy for a limited period of time and for limited coverages. Most importantly, you will not have automatic Collision and Comprehensive coverage for your new car if you had not already purchased that on your existing policy. It is your responsibility to talk to your Penn National Insurance agent within 14 days in most states to officially add the new vehicle to your policy.
Because you are making a substantial financial commitment in buying your vehicle, you should contact your agent immediately to be sure you have adequate coverage. Generally, people carry more insurance protection on newer vehicles than on older ones. Your independent agent can help you determine appropriate levels of coverage for your new vehicle.
Property Coverage. You should purchase protection to cover the replacement cost of your home, which is the amount needed to fully rebuild your home in the event you suffer a total loss. It is important to point out that your home's replacement cost at current prices could be higher than the actual market value of your home. Your agent can calculate a cost estimate to rebuild your home based upon your living area, the home's style, construction, number of rooms, garage and its special features.
You should also discuss with your agent whether the amount of coverage automatically provided for personal property, other structures, and loss of use is sufficient for your needs. You can increase those limits as needed. In addition, if you have any extraordinarily valuable items in your home—antiques, oriental rugs, jewelry, musical instruments, fine art, coin or stamp collections, or other types of high-value items—you should discuss with your agent whether you have adequate protection or if a special coverage endorsement is needed.
Liability Coverage. The standard amount of liability coverage in a homeowners policy is $100,000. You should purchase enough coverage to protect your assets. If your property and investments are worth more than the liability limits of your policy, talk to your agent about increasing your limits or purchasing a personal umbrella policy.
A basic homeowners policy covers personal property at actual cash value, which deducts for depreciation. You can purchase additional coverage to insure your property for replacement cost. While coverage for replacement cost may cost 5 percent to 15 percent more than actual cash value, you will be glad for the coverage in case of a loss.
Check with your agent to see if your property is covered at actual cash value or replacement cost. You may want to increase your coverage to replacement cost or increase your limits with the purchase of one of our Partners Plus endorsements, which offers higher limits on personal property and off-premises coverage.
Your computer is covered under your homeowners policy against incidents covered in the policy—such as destruction by fire or theft—and is subject to your deductible. Your policy does not cover your computer if your hard drive crashes and repairs are needed.
Check your policy—there are usually specific limits for electronic equipment. Additional coverage is available by paying a higher premium for increased limits. Because computers depreciate quickly, be sure you have replacement cost coverage, not actual cash value coverage; otherwise you may come up short if your computer is destroyed and you need to purchase a new one.
If you purchase a laptop or other electronic device and take it with you when you travel, you may wish to purchase a floater policy that specifically insures the laptop against damage and theft. Be sure to keep your receipts for computers and other valuable objects in a safe place.
Your basic homeowners policy does not provide coverage for identity theft. However, you can add identity theft protection as a coverage endorsement or as part of our affordable PennPac coverage plans that offer other additional coverages and higher limits. Talk with your agent to see which Penn Pac® meets your needs and budget.
Yes. Coverage is provided under Coverage C of your homeowners policy. As long as your son has occupied a residence for 60 days prior to a loss, his property is covered. All named perils are subject to 10 percent of Coverage C, or $1,000 limit, whichever is greater for personal property.
While most college students receive "insured" status for their personal liability, the homeowners policy has limitations on which premises are covered for liability that arises away from the primary insured location. The policy contains exclusions for claims "arising out of a premises owned by an insured, rented to an insured or rented to others by an insured, that is not an insured location." While a dorm room, by its nature, fits the definition of an "insured location," to avoid any uncertainty regarding whether or not a rental house or rental apartment is considered an "insured location," we encourage the parent to purchase a homeowners or renters policy for the student.
With your son or daughter on their way to college, this is a great time to call your agent for a checkup of your coverage needs.
We offer up to $10,000 in computer coverage by using the Blanket Value Items coverage endorsement. This endorsement also offers other valuable coverages for jewelry, golf equipment, musical equipment and more.
Mobile phones would be covered under your homeowners policy, subject to deductible. In most cases, purchasing insurance from the wireless carrier is a better choice than filing a claim under your homeowners policy.