Paperless Options
In just one year, you would save six pounds of paper by switching to electronic billing.
Go green. In just one year, by switching from paper to electronic billing, statements and payments, the average American household would:
Save 6 pounds of paper

Save 23 pounds of wood

Create the greenhouse gas-reducing benefit of planting and growing one tree for five years

Prevent the production of 29 pounds of greenhouse gases, which is the equivalent of:

The emissions caused by driving 30 miles

The emissions caused by consuming 2 gallons of gasoline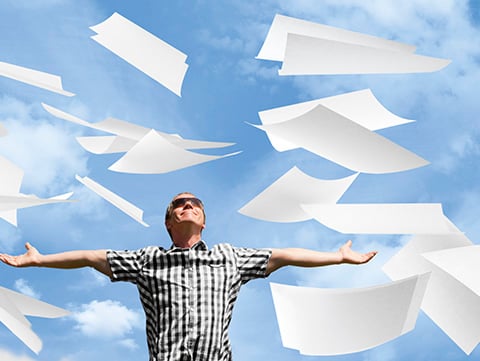 We offer paperless options for billing and policy documents.
Enjoy the freedom
Not only would you make a difference in your environmental footprint, think of the freedom you would enjoy:
Freedom from clutter—no more looking through stacks of mail to find your bill or policy

No stamps needed—no more hunting for stamps and making sure the envelope is mailed

Pay your bill anywhere, any time. Even if you are on vacation or away from home, you'll know when your bill is due and can pay online.

View your policy documents anywhere, any time through your Online Insurance Center