Protect Your Assets with an Umbrella Policy
Why purchasing an Umbrella Policy is a wise decision
One of the most important insurance policies you can buy is the personal umbrella policy, but many people are unaware they need one.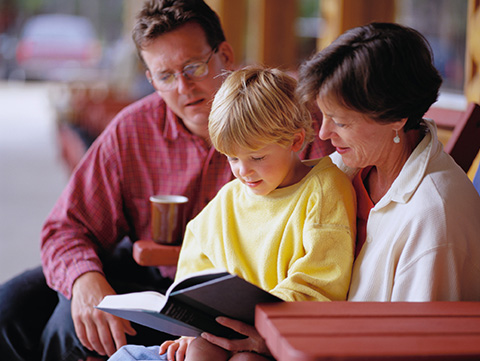 An Umbrella policy provides higher limits of liability to protect you against a catastrophic liability loss. It pays after your homeowners or personal auto policies' limits have been exhausted. For example, a major car accident in which you severely injure several persons can result in damages easily exceeding your personal auto policy's liability limits. Losses that result in injuries to numerous people, head injuries, and death are often covered by a personal umbrella policy. In addition to providing higher limits, this policy normally pays for some losses not covered by the underlying policy, such as legitimate allegations concerning libel or slander. Personal umbrella policies are growing in popularity. In the past, only wealthy individuals and families purchased this coverage. Today, middle-income families also may procure this policy for protection in our society's increasingly litigious climate. As the tendency to sue for damages rises and awards granted by the courts grow, the personal umbrella policy is increasingly seen as an insurance necessity, rather than a luxury. It is especially attractive because of its relatively low cost.
In particular, you should consider purchasing a personal umbrella policy if you have certain characteristics or engage in certain activities, including the following:
Your total assets are greater than your underlying liability limits.

You are financially responsible for the actions of a young, inexperienced driver.

You live in an exclusive and affluent neighborhood.

You have a high profile career or high income.

You frequently host guests on your property.

Your residence includes a swimming pool.

You own waterfront property, a farm, or a ranch.

You own watercraft or aircraft.

You own numerous rental properties.

You engage in extensive international travel for pleasure
Accidents happen
Though you try to avoid them, accidents happen. And, even though you believe you have adequate coverage under your other insurance policies, you may need more protection.
Costs to cover property damage, injuries to others, legal expenses from lawsuits and related court awards could quickly exceed the limits of your policies. If you aren't protected by an umbrella policy, you could be putting your house, your assets and your future earnings at risk.
The following everyday examples help illustrate why you need extra protection:
You have a graduation party, and one of your guests slips and falls, causing temporary paralysis, as well as serious head injuries, or leaves the party intoxicated and is involved in an auto accident, causing serious injury to himself and others.
While playing recreational baseball, your errant throw strikes a nearby pedestrian in the face. The injuries require reconstructive surgery, but still cause permanent disfigurement.
While reaching to pick up her cellphone, your daughter swerves across the center line, and hits an oncoming SUV. She is OK, but the accident disables the other driver, and causes serious injury to the two passengers.
Even if you have a modest income and assets, you can unexpectedly find yourself being sued because you were involved in a major auto accident or because of an unfortunate mishap on your property.
A Personal Umbrella is a low-cost policy designed to protect you, your family and your future against catastrophic lawsuits and judgments.
Your independent agent is there to help you make the right decision
Making such a personal decision about your options is yours, and yours alone under the law. Your independent insurance agent can help explain these options and provide you with information on these choices so that you can make informed decisions.
Sources: International Risk Management Institute, Inc.