Discounts & Savings
Placing both your auto and home with us is a great way to save.
Because you have better things to spend your money on.
We offer discounts to reward our best drivers and homeowners. Saving is important, but don't sacrifice the protection you need to recover from an accident or property damage. Talk to your agent to make sure you are adequately covered.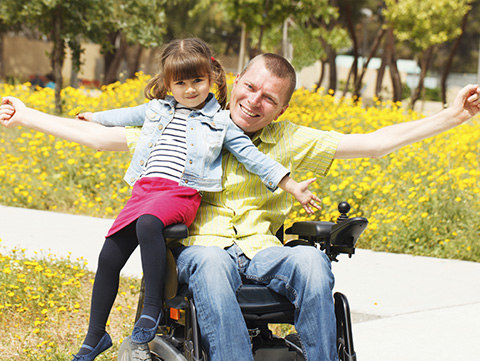 For Auto
We reward responsible car owners and good drivers by offering a variety of discounts on your premium, including discounts for:
Placing your homeowners with us

Paying your premium in full

Passive restraints, such as automatic seatbelts and airbags

Daytime running lights

Antilock brakes

Students with good grades (B average or better) who are on your policy

Students away at school (more than 100 miles from home)

Drivers who have passed an approved driver's education course

Placing multiple vehicles with us
For Homeowners
We offer a variety of discounts to qualified homeowners:
Loss free

Nonsmoking household

New homebuyer

Retired daytime occupancy

Renovations of electrical, plumbing or heating systems (last 10 years)

Roof replacement

Fire protective devices, including smoke detectors, alarms or sprinkler systems

Burglar protective devices, including deadbolt door locks and alarms

Wind mitigation construction
Smart Home Protective Devices*
To recognize the additional protection that these devices provide to a home, our protective device discount has been enhanced to offer discounts for homes with the following devices:
Video Doorbell

Wi-Fi Thermostat

Water Sensors

Whole House Generator

Security Cameras

Wi-Fi Smoke Detectors

Multi-Function Home Sensors

Automatic Water Shut Off
*Available in Maryland, New Jersey, Pennsylvania, Tennessee and Virginia
More Ways to Save
You can also lower your auto insurance premium by:
Eliminating the Physical Damage coverages (Collision/Comprehensive) for older vehicles

Increasing your Physical Damage deductible

Eliminating the Rental Reimbursement Coverage if you have other vehicles you could use

Driving safely and defensively

Supervising new, young drivers

Buying a car with a good safety record that's not expensive to repair

Buying a standard car instead of a high-performance or sports car

Comparing insurance costs when you are researching cars to buy

Paying your auto premium in full rather than in installments

Commuting to work using public transportation or carpooling

Having low annual mileage
You can reduce your homeowners premium by:
Increasing your deductible amount

Placing your auto insurance with us

Preventing damage to your home by regular maintenance

Performing safety inspections
Discounts and packages are subject to state availability and individual eligibility. Discounts may not apply to all coverages and/or all vehicles.