Creating A Modified-Duty Program
Establishing a modified-duty program helps your employee to get back to work faster.
With a commitment to temporary modified duty, you not only help injured workers remain productive — you improve your bottom line.
It really is very easy to establish a modified duty program, by following these five steps: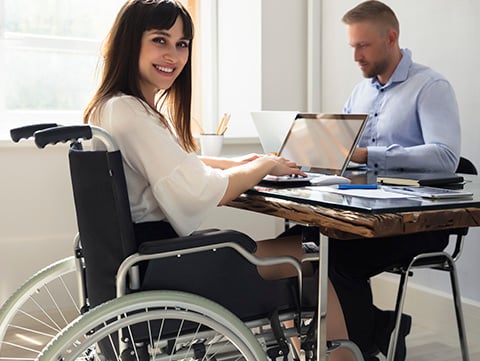 Step 1: Establish a modified duty policy
Employees and supervisors need to know exactly what to expect. An established policy helps ensure that your program can be implemented effectively and consistently. View sample policy.
Step 2: Appoint an injury coordinator
The injury coordinator plays a key role in maintaining workplace safety and assisting in controlling claims costs and reducing injuries. The injury coordinator should have good interpersonal skills and should be able to work with injured employees, supervisors, senior management and Partners Mutual Insurance
Step 3: Communicate the program to supervisors
Supervisors should understand the importance of your modified duty program and their role in keeping injured employees productive and lowering the costs of workers' compensation.
Step 4: Communicate the program to your employees
Employees need to understand the modified-duty policy before injuries occur. Discuss this directly with your staff, emphasizing these key messages:
We care about every employee.

We have taken every possible step to provide a safe workplace, but accidents may still happen.

If you are injured, we will take care of you.

We will secure the best available medical care for you — at no cost to you.

We will work with your doctor to speed your return to work.

If your doctor restricts your physical activity, we will try to match the restrictions with temporary modified duty.

Modified duty will enable you to recover on the job and maintain your regular wages.
Step 5: Identify light-duty tasks
Be prepared in the event of an injury, and identify light-duty tasks when establishing your modified-duty program. Look for tasks currently being covered by employees or that need to be accomplished. (Your claims adjuster can help with any local regulatory requirements.)