Additional Coverages
From cyber security coverage to higher limits, we can find the right coverage for you.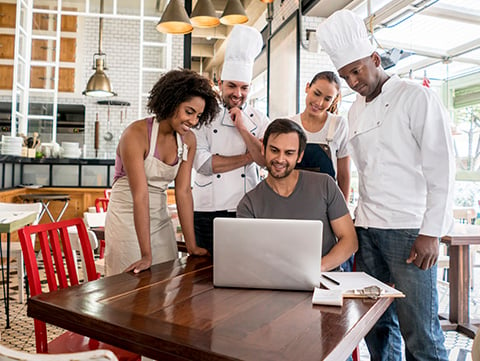 Some additional coverages we offer include:
Employment Practices Liability Insurance (EPLI)
A company is roughly three times more likely to have an employment practice claim than a fire. EPLI offers businesses protection from claims by workers who feel their legal rights as employees were violated. EPLI coverage protects against wrongful failure to promote, wrongful demotion or termination, harassment, discrimination, humiliation or misrepresentation. Coverage also provides a legal hotline and human resources website.
Contractors Businessowners
We write select trade contractors on our comprehensive businessowners policy, offering tailor-made insurance plans to meet your specific contracting business needs. You'll find our coverages the most comprehensive in the market, yet affordable, protections others don't, such as blanket additional insured and damage to your work clarification.
Contractors' Errors and Omissions
This endorsement, when added to your General Liability policy, gives you coverage on property damage commonly excluded. Contractors' E&O provides coverage for claims made for damages for which your operations become legally obligated to as a result of a negligent act, error or omission. It also provides coverage for a defect in material or in a product sold or installed by your work or operations.
Cyber Security Insurance Coverage
Our Cyber Security Insurance Coverage gives you the added peace-of-mind protection for one of today's most prevalent business threats—theft or breach of personally identifying information—at a very affordable cost. Cyber Security Insurance provides coverage for expenses and exposures associated with a data breach, such as notification of a breach and remediation services for impacted individuals. The product includes coverages for first-party privacy breach expense, third-party cyber liability and regulatory proceeding claim expenses, along with optional first-party business interruption.
In addition, commercial policyholders have assistance to proactive privacy breach services and tools, including educational materials and training modules through NetDiligence®, a leading cyber risk assessment and data breach services company, to provide data breach protection and remediation services to help defend businesses from inadvertent data exposures and identity theft. In addition, you receive complimentary access to the online portal, eRiskHub®, which provides tools and resources to help you understand your exposures, establish a response plan, and minimize the effects of a breach on your organization.
Manufacturers' E&O
Our Manufacturers' Errors and Omissions is a value-added, affordable endorsement that extends coverage not commonly provided by your General Liability. Coverage protects manufacturers from a claim made for damages for which they are legally obligated to pay for a negligent act, error or omission. Coverage is triggered by business risk, product physical injury or negligent act, error or omission.
Mechanics' E&O
Our Mechanics' Errors and Omissions endorsement offers coverage for the insured's faulty workmanship or defective products when either causes resultant damage to a customer's vehicle. This coverage is included within the liability limits of the Auto Dealers or BOP policy and is not sub-limited.
PennPacs
Our PennPacs can be added to your policy to give you more coverage and higher limits. You'll find valuable coverage enhancements of Business Auto, Businessowners, General Liability, Property and Inland Marine. Many of the coverages can be added at no, or a nominal, flat charge.
Agents Umbrella
Penn National Insurance offers an outstanding Agents Umbrella program in 25 states, endorsed by both the National Association of Professional Insurance Agents and the Independent Insurance Agents & Brokers of America.