About Us
Salt of the earth people joining together for their own mutual protection. That's still us today.
We were founded in 1919 by a farmers' trade organization, to help the farmers get more affordable workers' compensation protection for their workers who operated steam-driven farming equipment. As the U.S. economy moved from agricultural to industrial, we changed, too, and expanded into offering insurance protection for sawmills, coal mines, and various manufacturing and industrial businesses. As cars became more common, we started to insure them. As the population grew and families moved from cities to suburbs, we were there to insure their homes.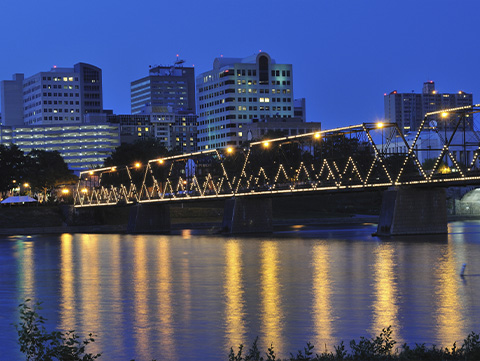 And as the economy shifted from industrial to service and technology, we continued to change. We continue to adapt to meet the needs of our customers. Because we are a mutual company, our policyholders —­ not stakeholders — come first. We'll be there to help you feel secure and make life better when bad things happen.
We sell a diverse array of business insurance, and auto and homeowners insurance. We sell only through independent insurance agents. Independent insurance agents can sell for a variety of insurance companies. They work for their insurance-buying customers and not for the insurance companies. Their customers can feel secure, knowing that their agent is looking out for their best interest and matching them with the best insurance carrier to meet their unique needs.
Facts in Brief
We employ more than 800 people
We sell through more than 1,200 independent agency operations in 11 states
We were founded in 1919
Our principal lines of business are Personal Automobile, other Liability, Workers' Compensation, Commercial automobile and Homeowners
We have a financial strength rating of A- (Excellent) from the A.M. Best Company
In 2012, we affiliated with Partners Mutual Insurance Company, based in Waukesha, Wis.