Outstanding Claims Service
We have earned the trust of our customers by delivering choice, value, and most of all, service.
We sell our customers a promise stating that we will help them recover after an accident or some type of disaster strikes. The promise comes in the form of a policy. The delivery comes in the form of service, from our people to our policyholders. Nobody gets excited one way or the other over their policy. Policies get filed away. But policyholders do get excited over the level of service they receive, good or bad. Policies get pulled out of the file only when the policyholder is facing a crisis. That is when we are called upon to deliver upon our promise.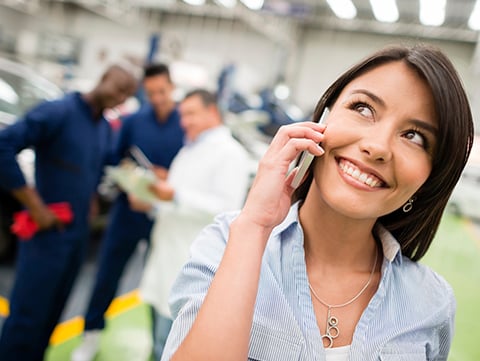 For decades, our customer satisfaction research has shown an unusually high satisfaction level with the service we provide to our policyholders.
Employees in our Claims Division like to say that they cannot control the weather that causes disasters to strike our policyholders, or the accidents that policyholders encounter. But they can control how they respond to our policyholders. And our Claims Division's management demands that staff members respond promptly and courteously, to replace policyholders' fears and confusion with confidence and a clear understanding of how we will help them resolve their problems.
The same applies to the staff of our Customer Contact Center, who assist policyholders online and on the phone with questions about billing and policy maintenance. Prompt responses, empathy, confident problem-solving and genial demeanor keep our customers happy when they interact with us.
About Ward's Customer Experience Superior Rating
Penn National Insurance Group has achieved a "Superior Rating" for Personal Lines Claims Customer Experience as measured by Ward's ExperienceMonitor program, powered by Inpoint. This is the company's fourth consecutive year to receive the superior rating.
Aon's benchmarking division, Ward Group, is the trusted leader of benchmarking and best practices services for the insurance industry. For the past 30 years, our firm has analyzed key financial and customer experience aspects of the property-casualty insurance companies, identifying the top performers. Aon Inpoint is dedicated to making insurers more competitive through providing data, analytics, engagement and consulting.
Ward's Claims Customer Experience Superior Rating® is based on achieving a minimum Net Promotor Score of 50 across all Personal Auto and Property claims settled and measured during the calendar year. Penn National Insurance is one of only four carriers to receive this prestigious award.