Careers With Us
We look for people who are passionate and dedicated to delivering on our promise to be there for our policyholders.
We welcome employees with a wide diversity of skills and educational backgrounds. Several colleges and universities offer insurance-specific academic programs. However, the vast majority of employees in our industry and at our company come from a variety of more general academic backgrounds, with few holding insurance-specific degrees.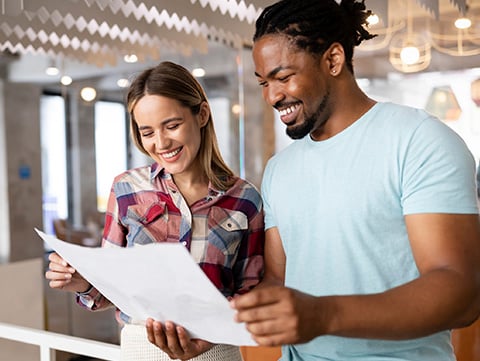 If you've already worked in the insurance industry, you probably know where you will fit in and the career paths you would like to pursue. But if you haven't, you can feel confident that you likely already have valuable skills and experiences that you could apply to various types of jobs at our company.
Bottom line: If you work well with people, communicate well and have a passion for customer service, we encourage you to explore the many rewarding career opportunities that we offer.
Claims
You can help us uphold our reputation for providing outstanding claims service. Work well with people? Have a good mind for details and analysis? Want to be our primary customer ambassador? Then consider a claims career with us.
We offer trainee positions that require no background in claims handling. Seasoned experts pass along the skills and can set you off on a career path that can reward you with challenging, interesting work, and the opportunity to help people following accidents and property losses.
Finance & Accounting
We offer many careers to candidates with accounting, finance, auditing, taxation, and actuarial backgrounds. As a data-driven company, we are expanding our use of analytics in all aspects of our operations.
Information Technology
Our IT employees' votes have earned us multiple recognitions in the Computerworld Best Places to Work in IT award program. Our IT division offers careers in project management, application development, quality assurance and testing, information security, Web development, and application development.
Marketing
We offer marketing-related careers that include marketing data analytics, marketing communications, and the management and compensation of agents.
Underwriting Operations
Our Underwriting Operations Division offers careers in developing new insurance products, underwriting and pricing applications for insurance, overseeing field underwriting office operations, and managing and serving the independent insurance agents who sell for our company.